The Nambe Pueblo Health, Wellness, and Education Program Goal is to develop and implement community programs that will assist the community/tribal members of Nambe Pueblo to live a safer and healthier life through education, activities, and community involvement.
There are five departments that make up the Health, Wellness, and Education Program; the Community Health Representative's (CHR), Diabetes Prevention (SDPI), Wellness Center, Education, and Tewa Language.
The Community Health Representative (CHR); consist of five objectives.
Objective I. Provide each household in Nambe Pueblo and enrolled members not residing on the pueblo with current health information.
Objective II. Provide home visits to tribal members and their spouses to help ensure their health needs are met.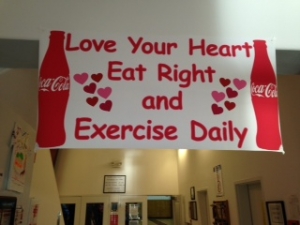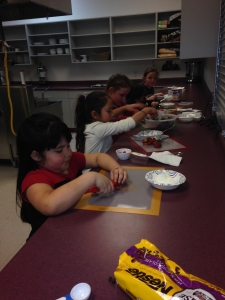 Objective III. Provide transportation services for tribal members and their spouses to be able to access their health care needs.
Objective IV. Host and/or collaborate with other health organizations/agencies to provide health related services to promote a healthier and safe community.
Objective V. Ensure education and training for our Community Health Representative so they can provide up to date health services to our tribal members and spouses.
Office Number  (505) 455-4415
DIABETES PREVENTION PROGRAM (SDPI)
American Indians and Alaska Natives have higher rates of diabetes than other racial/ethnic groups.  With this in mind, our goal is to prevent diabetes or delay onset.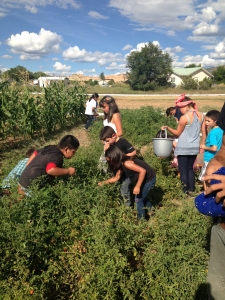 Increase the percentage of Nambe community members who's level of physical activity is assessed and documented,
Promote partnerships that enhance the provision of physical activity education and opportunities to individuals, and families,
Office Number (505) 455-4415
WELLNESS CENTER
Open Mon-Thurs. 11am-7pm, Friday 8am-5pm and Saturday 8am-12pm
Contact Number (505) 455-4423
           We opened our doors August 1, 2010.   There is no cost to use our facility, although you need to register to use our facility.
We have many items from kick balls, basketballs, air hockey, ping pong, punching bag gloves, weighted vest, to coloring books, board games, Wii games, and bikes for our patrons to check out and use. We also provide fitness assessments so you can know if your flexibility, strength, cardio has decreased or increased every eight weeks.

Weekly Classes at Wellness Center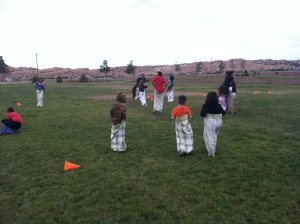 *All classes are currently closed due to Covid-19

*Afterschool Program- This program is offered to community youth in grades K-12. Tuesday, Wednesday and Thursday, the school bus stops at our front door to deliver our youth and we end at 6:00pm. The afterschool program provides healthy nutritional snacks (which the youth prepare), at least 30 minutes of physical activity, as well as educational tutoring support. The Tewa Language Program has also implemented their program into this to assist our children to learn their native language and learn native crafts.
*Summer Youth Program- This is an 8-week program, 3 days a week, 10 hours a day for youth with no charge. We do a wide variety of activities from Native crafts and language to rafting and rock climbing.
*Community and Special Programming- We host monthly community events. During these events we provide a healthy snack/meal, physical activity and health education. We also collaborate with outside agencies.
We have a few walking trails if you like to be out doors. In front of our building, we have a beautiful pond with a fountain to walk around or across the street we have a walking path that is cemented and fenced in and if your more adventurous we have a map that you can see the outline of three trails just follow the roadrunner stone's, but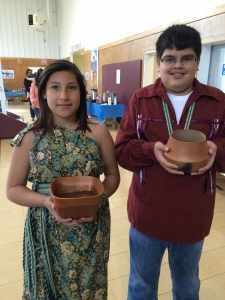 please don't forget to sign in.  We also have equipment for playing outdoors that includes a mini football goal, markers, flags, baseball, bases, gloves, bats, soccer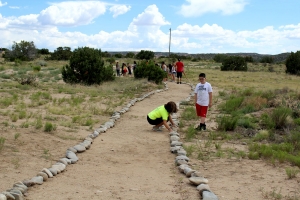 goals, if you're looking at doing teams we offer pinnie's.  There also is an outdoor tetherball court, half basketball court, volleyball court, hopscotch, and across the street outdoor exercise equipment to work your whole body out. Be on the look out for our 30 Day Challenge's!
Family Supportive Services that the Education Department Hosts or is a part of:
Book Club
Mini Library and Computer Station
Nambe Pueblo Higher Education Scholarship/ Tuition Waiver Program
Reimbursements for School Supplies/Fees (JOM and Non JOM)
Host a Variety of Family Engagement Nights, such as Family Literacy Night, where you pick a book, read it for 15 minutes, and get to keep it. Dinner is also served along with an arts and crafts activity.
Office Number (505) 455-4426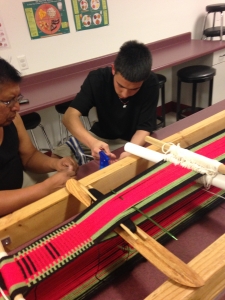 Tewa Language
The Tewa Language Program works with all ages incorporating Tewa Language in what we do every day and host a variety of classes. We are in the process of opening a Cultural Library with books, movies, and
artifacts.
Office Number (505) 455-4417